You may have seen our old list of terms. Well, that was then. It's been a few years and we've continued to grow our services.
See our expanded list of terms and let us know how many you knew!
Aerial Pole vs. Aerial Pole Dancers – This one is a subtle but important distinction.
Aerial Pole is a type of aerial performance (which we provide, by the way) where a pole is hung from a rig. An aerialist performs an aerial routine on a pole that can swing or spin.
Aerial Pole Dancers are pole dancers who perform static pole routines (i.e., the poke is stationary, doesn't spin, is fixed to the floor) on a tall pole–usually a 20ft pole. They are high up and don't touch the floor, but it's not suspended off the ground. (We also provide this, by the way.)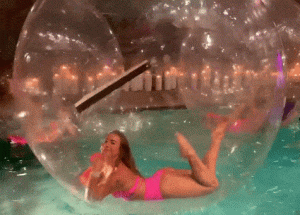 Bubble sphere – (see also water sphere) A floating inflatable bubble that dancers pose and contort inside. It can also be used on land but… why would you do that when you could have floating performers? Our spheres are 2 meters, but we can also provide 2.5 and 3 meter spheres with 2 months notice.
Inflatables – Any event rental that inflates with a blower, like a bubble sphere, moon bounce, or giant snow globe.
Inflatable Insurance – If you know you know. And if you know it's because you've hired bubble sphere performers or dancers inside an inflatable snow globe and you had to get insurance. It's a nightmare, isn't it? Insurance companies don't want to cover that. Don't worry, we've got a hook up for that.
Rigging – The equipment for aerial apparatuses. There are free standing 4 point rigs that aerial equipment is hung from (a rigger can also sometimes hang equipment from rafters).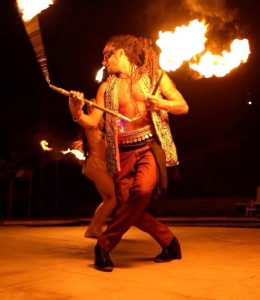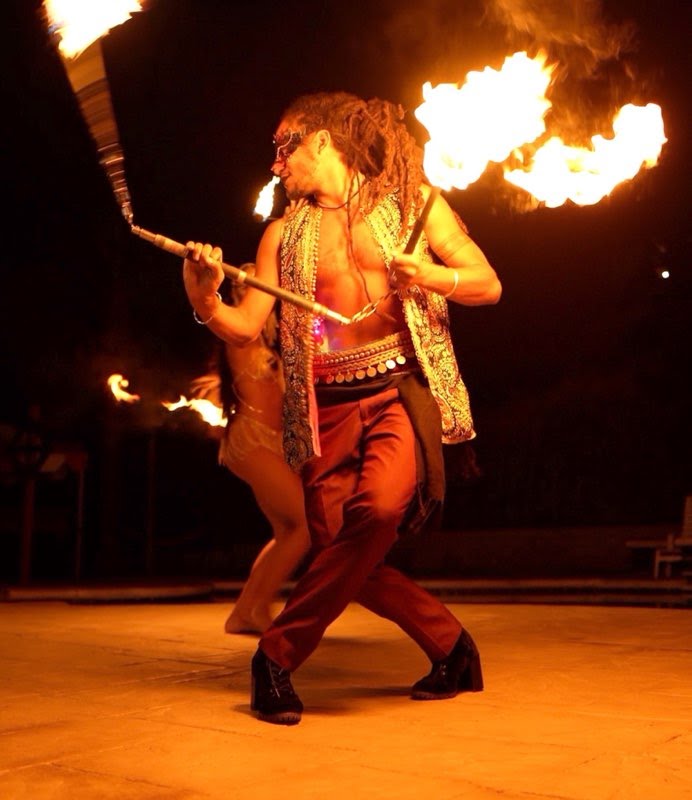 Sets – This is such a dancer-y term. This is just a synonym for "show," but more specifically it means a single instance of a show. For example, if a gogo dancer is booked for two hours, he or she will perform sets (usually 20 minutes) with breaks in between. In 2 hours, it's normally 3 sets and 3 breaks. For a choreographed dance performance, the show is a set, and can be multiple routines long. If the dancers break for an hour and come back to perform again, that's another set.
Strolling Characters – (Somewhat of a repeat from 2020 because there are multiple names for this.) Performers that roam around an event interacting and taking photos with guests. They wear themed costumes and work hourly.
Staff, 3 pt Staff – These are fire props that are lit at either end and are used for martial arts style fire shows.
Water Sphere: Another name for bubble sphere.