Greeters are costumed entertainers who greet guests as they enter an event or who pose for pictures with guests.
Having a costumed entertainers is a delightful surprise and an immersive experience for your guests. Greeters can let your guests know where to seat themselves for presentations or performances, where they can find food or the bar, or pass along any other information about the event, the sponsors, or scheduling you would like.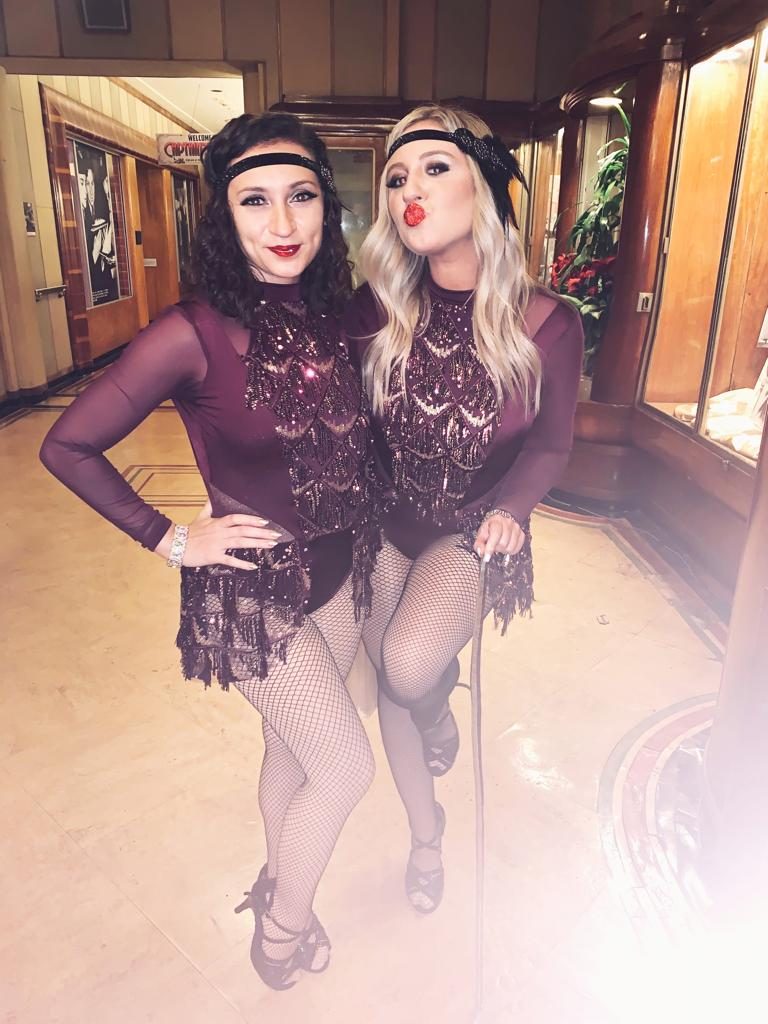 These greeters can pose for pictures with guests in front of a backdrop or decoration, or station themselves at the entrance to your event. Our dancers have provided props like boas, hats, and fans for guests to pose with as well.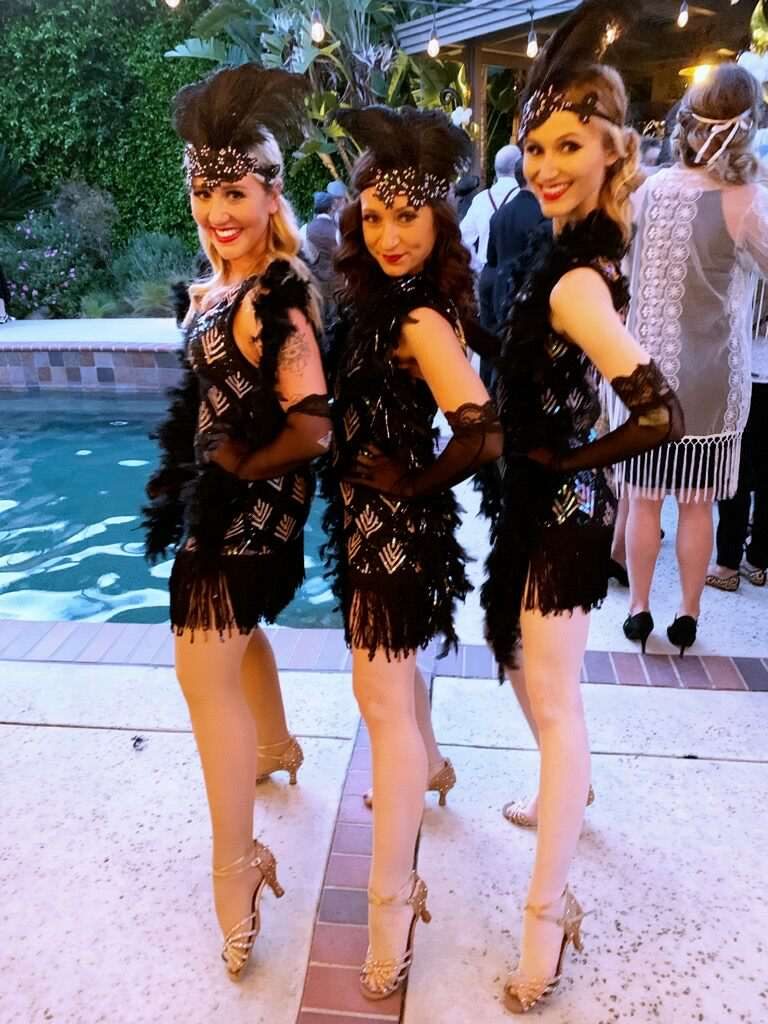 If you don't have the space for a performance but want to create an interactive experience for your event-goers, having greeters is a perfect way to enhance the atmosphere of your event.
Lastly, it is always a fun surprise for guests to have greeting and a show. Consider having dancers welcome guests for an hour and then have them enter the dance floor to dazzle guests with a choreographed performance.
If you have any questions, feel free to drop me a line!
Happy party planning!
Madeline XOXO
Nocturna Entertainment provides soloist dancers, group shows, specialty acts like fire and aerial, as well as ambiance entertainment, designed to be eye-catching, engaging, and exciting. We can match almost any budget and theme, and are known for our kind staff and personable service.
Call 323-552-9181 or email nocturnaentertainment@gmail to inquire about shows. We look forward to meeting you!