There are a lot of moving parts in event planning. If you'd like to peek behind the curtain, we're happy to share! So sit back and learn about all the details backstage.
After we're booked, our director asks the client (hello, you!) a lot of questions to get all the details. What floor are we dancing on? Is there a dressing room? Are we dancing inside or outside? She collects all the info we need so we can properly prepare.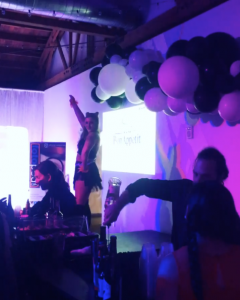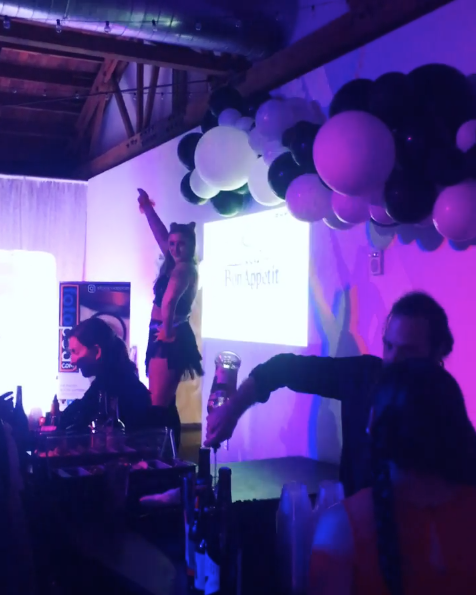 Our next step is to cast the performers, which requires going through our roster and deciding who is most perfect for the event. With a large roster of dancers and performers of all different backgrounds and disciplines, we have plenty to choose from!
Then there's deciding on the set list. We choose the right music, choreography, and styling for your event. Then we send out the set list to the performers to begin their individual preparations. Here is when they start to memorize custom choreography or brush up on previous routines.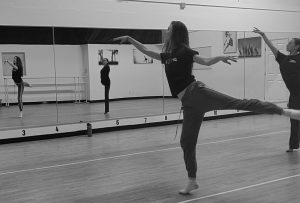 We prepare costumes while the dancers learn or review their material. We organize what we need, check the costuming to see if we need to buy additional materials, and pack the costumes and props. We have collected quite the wardrobe over the years! We can match a large amount of styles and themes.
We're halfway there! At this point, one performer is assigned as the lead dancer or performer, or if the show is complex enough, an assistant is assigned to make sure the show runs smoothly on the day-of.
Planning rehearsals comes next. We schedule rehearsals around everyone's schedules and reserve space at a studio. The dancers come in and we set the routines, run them, clean them, answer any questions the performers have, and make sure they are ready to go. Additional rehearsals are scheduled as needed to make sure the show is polished.
The dancers try on costumes at the last rehearsal to make sure they know what to expect during the show. They even practice their routines in the costumes if it's their first time wearing them.
Travel arrangements are made as needed. We encourage dancers to carpool.
Our director checks in with you, the client, one final time to make sure we have everything we need and that you know what to expect. We send you all the info you need as well.
When the event arrives, we're ready to go! We know where we're going, who to talk to, and what to do. The show is polished and ready to shine.
All the details of music, costuming, and performing are handled, with no stress on you.
And that's a typical show! We take custom requests as well, which can make the process longer for bespoke events. Feel free to reach out if you need something unique.
Cheers,
Maddy
Feel free to drop us a line if you have any questions!
Our director Kelsey can be reached directly for inquires:
info@nocturnaentertainment.com
323.552.9181